What are we?
We are a deaf-owned worldwide entertainment company that provides all-inclusive live performances, special events and social happening to the signing community.
Thomas
Otto-Bruc

Chief Executive Officer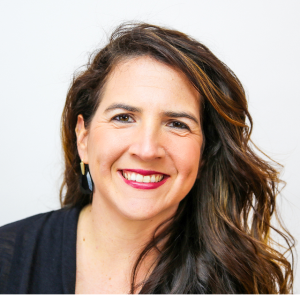 Terri
Otto-Bruc

VP of Global Events
Michael
Spady

Entertainment Producer/Host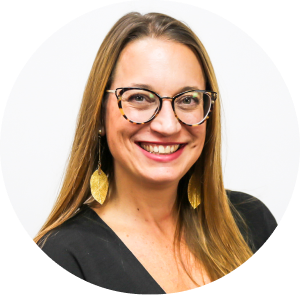 Ana Paula
Myrick

Event Manager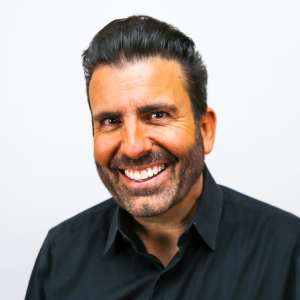 John
Maucere

Director of Entertainment Development
Bellamie
Bachleda

Creative Content Producer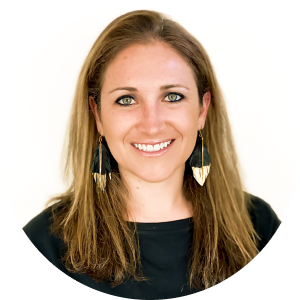 Lindsay
de hoyos

Multimedia Designer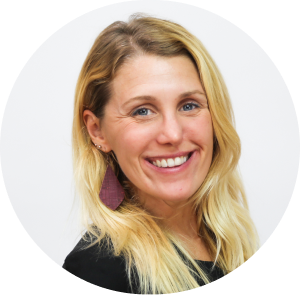 Erica
Hossler

Event Facilitator

In honor of George Veditz's Preservation of Sign Language speech in 1913, "People of the Eye" is the symbol of Eyeth Visual Entertainment. Like the earth, Eyeth is the world of the eyes and hands — not the ears.
Eyeth Visual Entertainment believes in the importance of cherishing and continuing the legacy of our beautiful sign language by opening people's eyes to the signing community through live/visual experiences.
The signing community is a vast of diverse people always in search of the opportunities to learn, be inspired and connect with other people. We'll make sure that your events are entertaining and impossible to forget!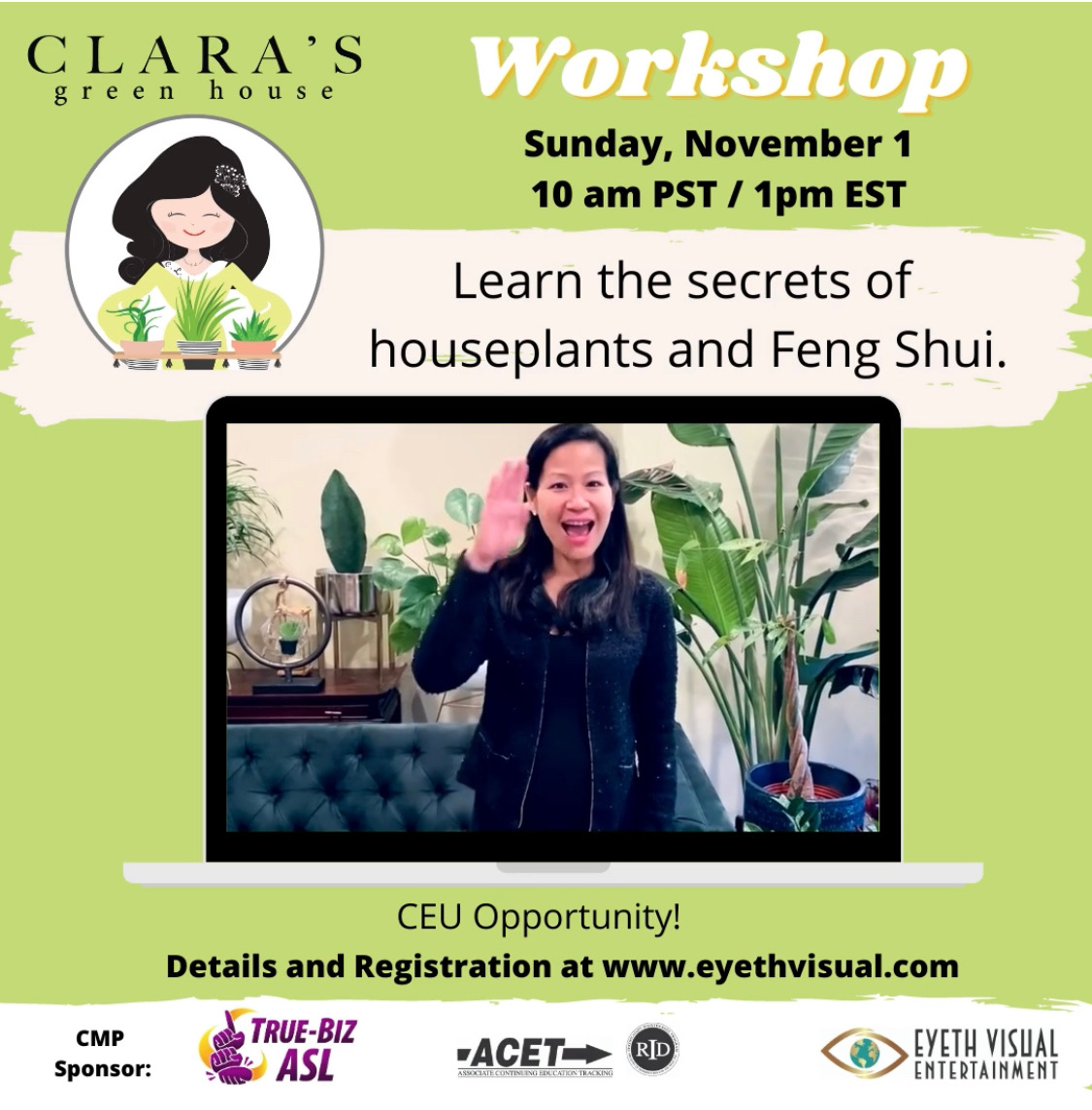 November 1st, 2020 
WEBINAR
CLARA'S GREEN HOUSE
Interested to learn from Clara Leung, of Clara's Green House? Deaf woman owner of best-selling plants business in the Washington DC Metro area with already over 2,000 plants sold.
 Her secret instructions will be revealed in this one-hour webinar! @clarasgreenhouse
CEU OPPORTUNITY!
Earn 0.1 GS CEU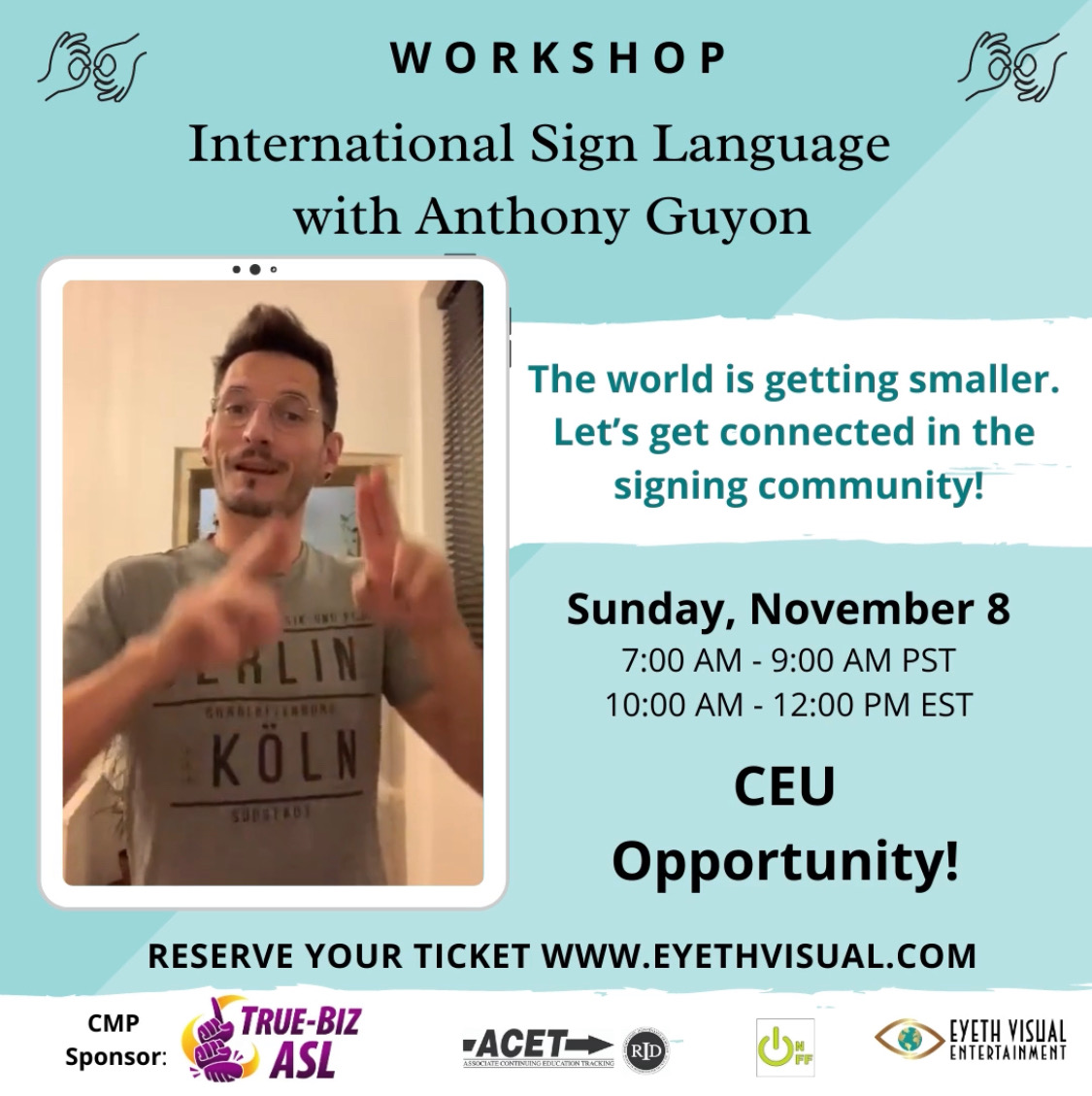 November 8th, 2020
WEBINAR
INTERNATIONAL SIGN LANGUAGE
Want to learn more about International Sign Language?
Join us for an interactive two-hours webinar with Anthony Guyon from France, a founder of ON OFF of live & visual performances/ International Sign Language Translator. 
CEU OPPORTUNITY! 
Earn 0.2 GS CEU